Not able to head to Brazil for FIFA World Cup 2014? Don't sweat it. Thanks to the wonderfully digital age we now live in, you're able to enjoy the full experience as if you were right there in the stands. The only thing you might miss out on is getting into a drunken brawl with rival teammates, although you can do that from right where you are too.
There are a bunch of cool web applications that let you stay up-to-date with live streams, news alerts, team and individual stats etc. Here are 5 of our favourite free ones.
Univision, which is downloadable from both iTunes and Android platforms, offers soccer fans access to live streaming coverage of all the games with in-match, real time highlights and stats, video highlights, skeds, rosters and more. We've checked it out and it offers an interactive live soccer experience with the added touch of personalization that allows user to connect to each other via Twitter and Facebook. It's also available in English and Spanish so it should be great for the Caribbean region.
If you're more into serious and in-depth analysis in your soccer experience, you should enjoy the ESPN FC Soccer & World Cup App, which offers up-to-the-minute commentary from their team of experts. It lets  iOS and Android users choose and follow their favourite teams and set alerts for things like in-game substitutions and team stats.
Onefootball Brasil is another cool app that lets you get up-to-the-minute updates from your favorite teams.  You can listen to live commentary from matches and chat with other fans by connecting your Facebook account. There's also pre and post-game videos of press conferences and interviews. The free app is available for iOS, Android and Windows Phone.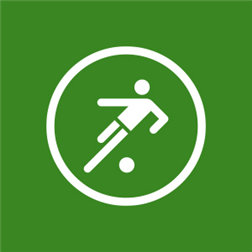 theScore has a pretty cool shot tracking feature which allows you to see exactly how each game's goals were scored. You can also get all the latest breaking news and updates from your favorite teams and players and set breaking news alerts for individual players or entire teams. The app is available for iOS and Android.
And finally, the gamers won't be left out for sure. Electronic Art's FIFA '14 is letting iOS users compete in their own World Cup brackets and customize their team's lineup to compete with their ideal fantasy team. And of course, you can challenge friends and other online player's in the game's multiplayer mode.
Bonus:
This doesn't let you watch the matches but we have to applaud Google's special Street View: Brazil's Painted Streets edition, which lets you explore the streets of major cities, thematically decorated for the World Cup. It really is an excellent experience, which makes you feel as if you're standing right there on Rua Tavares Bastos or Rua Pereira Nunes.